Returns
RETURN POLICY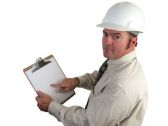 You may choose to return any products, for any reason, within 45 days from the date of purchase, so long as they are in their original unopened containers.
Or if any product(s) sold directly by Concrete Camouflage or by a third-party fulfillment company, is found to be faulty upon receipt, please notify us within 45 days for an exchange or refund, at our discretion.
1) We do not accept returns or exchanges for wholesale or bulk pricing orders.
2) We do not accept returns for partial project kit items ( individual left over items from a project kit.) In order to return project kits, you must return the entire kit of unopened items, though you can exchange colors.
You must notify us via the contact us page prior to returning any products. We will supply you with the address and instructions to ship it to us. Please ensure that the product(s) is received in original and unopened condition for a refund minus the initial shipping and handling costs you were charged to initially send the product(s) to you. Also, a standard 20% restocking / repackaging fee will apply to all returns. You will also be responsible for the shipping charges to send the product(s) back to us.

Any returns sent to us that is not shipped according to our instructions, or that is done so without first emailing via the contact us page and receiving our instructions for return before being sent, will not be accepted or refunded. Also, we will not refund any opened products.
Once the product is received and evaluated for an unopened condition and clean preservation without marks or damage, a refund can be processed by Concrete Camouflage. We shall endeavor to supply refunds as promptly as possible, yet cannot be held responsible for delays resulting from unexpected demand influxes. Again, any and all Shipment and Handling Costs, both the initial costs to and from the purchaser, remains solely the purchaser's responsibility, as well as the 20% restocking fee.
| | |
| --- | --- |
| | Orders are usually processed within 24 to 48 hours, if the order has not yet shipped, then you can certainly cancel your order and receive a full refund. |
Once an order has been processed, we are unable to cancel the order. However, you may refuse the merchandise upon delivery. A refund will be issued once the merchandise is returned to our warehouse. If you have received the merchandise, you can simply return it. You will be held responsible for any and all shipping charges, both ways.