How To Remove Rust Stains From Concrete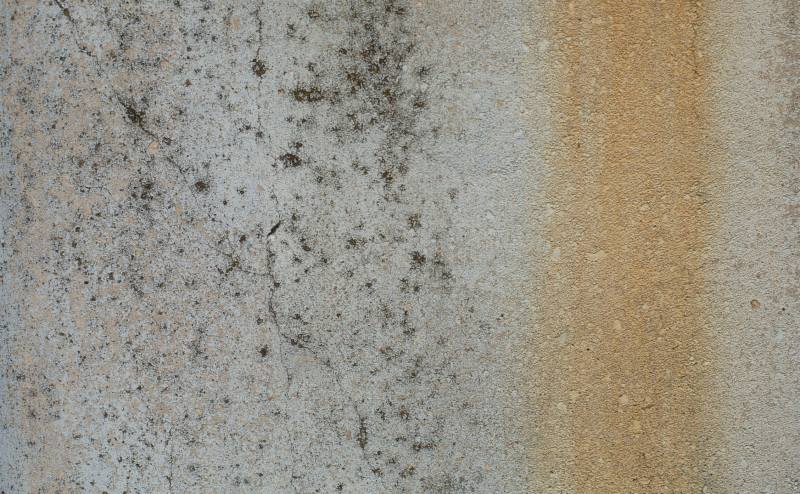 Rust on concrete is a common problem that many will encounter at some point. Nobody wants ugly concrete floors, so you'll most likely want to get rid of those rust stains. Here's our step by step guide on removing rust from concrete.
Warning
Using any kind of acid/chemical wash to remove concrete rust will prevent most acid stains from staining properly. If you're planning on adding color or design to your concrete in the future, we suggest camouflaging the rust with an acid stain instead.
Latex or nitrile gloves
Safety goggles
Dust mask
Protective shoe covers
Pump up sprayer or high pressure water hose
Stiff scrubbing brush
Muriatic acid
Things To Consider Before Starting A Project:
Muriatic acid is a powerful chemical that should be used with extreme caution. The vapors from muriatic acid are strong, so use a fan if you are washing an indoor floor and always ensure you have proper ventilation.
If you are looking for alternatives to muriatic acid that pose less risks, sulfuric and phosphoric acid are safer options for individuals with less experience.
For lighter rust stains you can also try using white vinegar.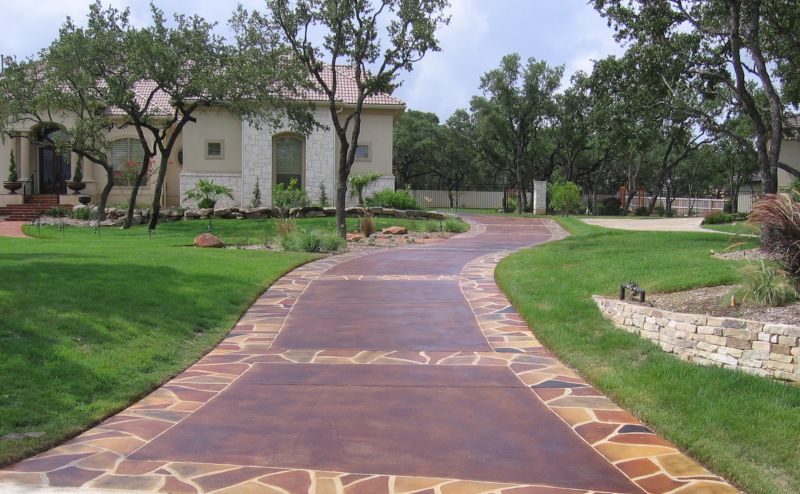 CONCRETE CAMOUFLAGE
Consider using acid stain to cover up rust on your concrete floors or walls instead! The right stain color will allow it to blend in to the eye while adding a more visual appeal to your concrete.
Step 1: Wash The Concrete To Remove Dirt And Debris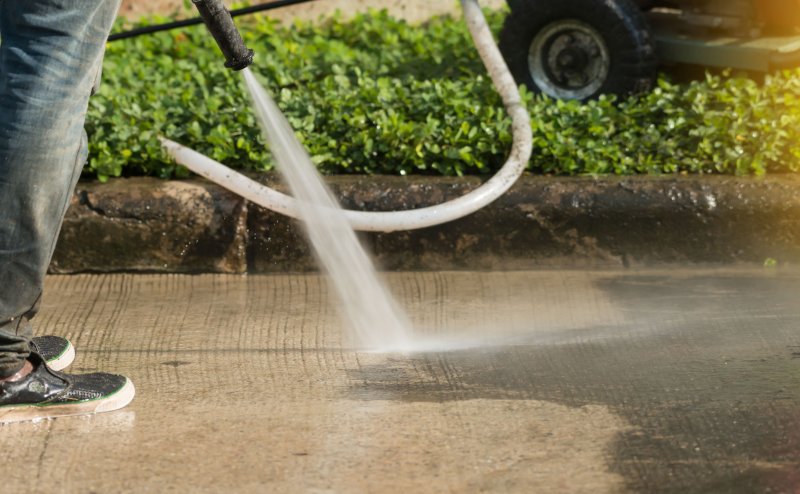 Power wash the concreter to remove any dirt or debris. Afterwards, you'll want to make sure you cover up any grass or vegetation that may be getting in contact with any solution residue/wash off.
Step 2: Spray Mixed Muriatic Acid Solution
Muriatic acid is highly corrosive and can cause issues if it comes in contact with skin or is inhaled, make sure you take proper precautions, ensure plenty of ventilation and wear protective equipment when handling. You can of course try using safer alternatives such as citrus strippers etc., regardless of what you use though, be sure and read all instructions, warnings, cautions and labels.
Spray a 50/50, water to muriatic acid, mixed solution. The amount of water mixed in with muriatic acid will depend on how tough the stain is to remove. We suggest that you don't go over 50% muriatic acid. Using too strong a solution will result with the surface of the concrete being eaten away.
Step 3: Scrub The Rust Stains With A Stiff Brush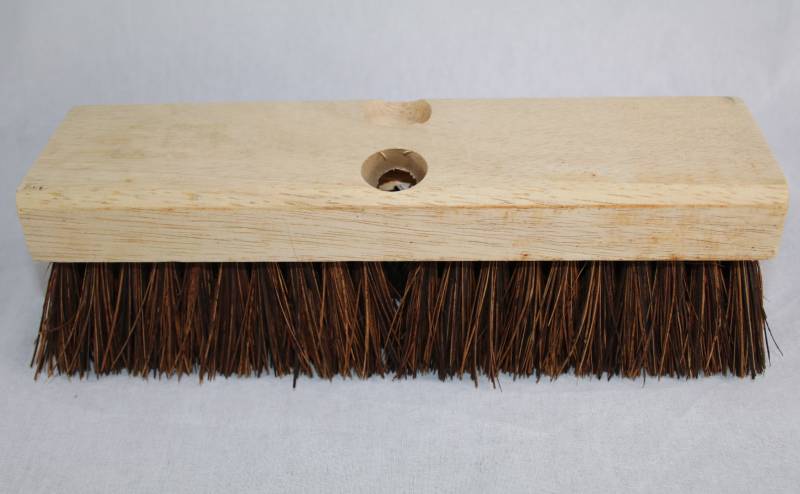 Use a stiff scrubbing brush to scrub the stain. Let the solution sit for no more than 10 minutes. Remember that leaving solution on for too long can cause deterioration of concrete.
Step 4: Rinse The Solution Off With A Hose Or Power Washer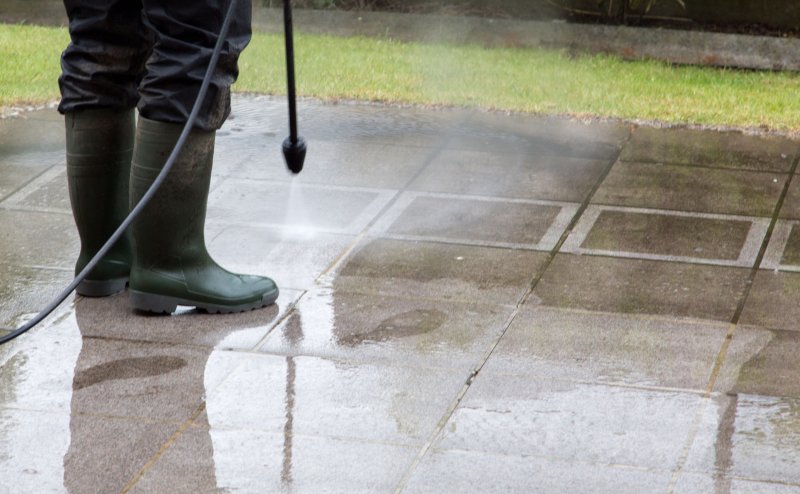 Rinse the solution off with a power hose.
Repeat the rust stain removal process as needed. You may not be able to remove all of the rust on the first try and will have to repeat the steps above as needed.