Creating the Ultimate Garage
Tips for Creating the Ultimate Garage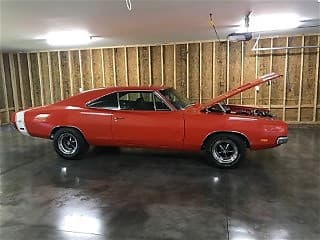 For many homeowners and car enthusiasts, the garage is one of the most important parts of the house. Not only does it usually hold expensive vehicles and tools, but it can also provide a space to get creative. It's important to make sure this area is exactly how you want so you can work on your hobbies comfortably.
One of the firts things you'll need to do is make sure the garage is safe. Keep a fire extinguisher nearby, install smoke and carbon monoxide alarms, and ensure you have several lockable cabinets so you can protect children and pets from toxic chemicals and sharp tools.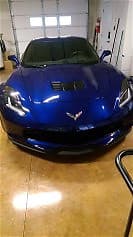 Your garage door is one of the key parts of the garage, so it needs to be taken care of. Making sure it's properly oiled and has no obstructions is imperative, especially if you raise and lower the door several times a day. Not only will this help the door work efficiently for years to come, it will also prevent safety hazards from forming.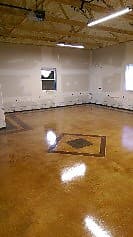 The garage floor does more than collect oil. A good-looking floor will add value to the home, and maybe even help you see other ways to use the space. You can DIY a decorative surface using
concrete acid stain
.
Ensure You Have Enough Room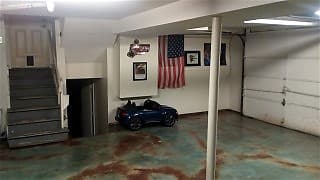 If you work on your vehicles frequently, then you'll need to make sure you have enough space to move around without obstruction. A good rule of thumb is to have between 13 and 15 feet of room per car. If you have a basement, consider installing a drain system in the floor of the garage that will allow you to get rid of excess fluids without making a mess.
Of course, if you discover you're more than a little cramped in your garage, it might be time to expand. According to Armstrong Steel, there are
some telltale signs
that you've outgrown your garage, including the inability to store your cars comfortably or find the things you need without digging through piles of stuff. If any of this sounds familiar, then it's time to make some changes or add a new building to your yard.
Find the Right Storage Solutions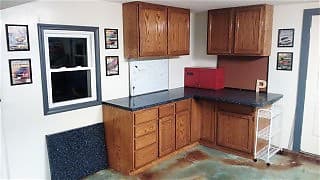 No matter what you keep in your garage, it's imperative to have the right storage solutions to make sure everything stays safe and dry. Look for wire shelving that will hold large tubs - in which you can keep seasonal items like a Christmas tree or holiday decorations - and hang pegboards to organize tools. Cabinets will keep lawn care items safely up off the floor or will give you a place to keep craft supplies.
If necessary, rent a self-storage unit and move some of your larger items into that space. Of course, moving all of that stuff on your own can be difficult, which is why you might want to hire professional movers. Fortunately, you can
get instant quotes
using online resources, which will give a rough estimate of how much you'll need to pay to shift your belongings from your garage to the storage unit for safekeeping.
If you're planning on using a lot of tools that plug in - or if you'll need to set up some fans to cool things down - make sure you have enough electrical outlets around the garage. If you don't have easy access to any, consider hiring an electrician to install a few more. Don't try to do this yourself! Electrical projects are better left to the pros.
Depending on what type of projects you'll be working on in the garage, you may want to think about adding a sink for easy cleanup; just make sure you have adequate drainage. If you don't want the added expense, consider creating a small "mudroom" area near the door where you can leave your shoes and work clothes before going into the house. Set up
shelves
or cabinets with cubbies to hold your things until you're ready to use them again.
Creating the ultimate garage can help you complete your projects with ease, but safety should always be a priority. Talk to your family members about the rules of the space, especially if you have small children. With a good plan, you can have a workspace that meets all your needs.

Written and Submitted by:
Keith Jacobs