Concrete Decor Expert Q&A: Dennis Wagner of Precision Concrete Staining and Engraving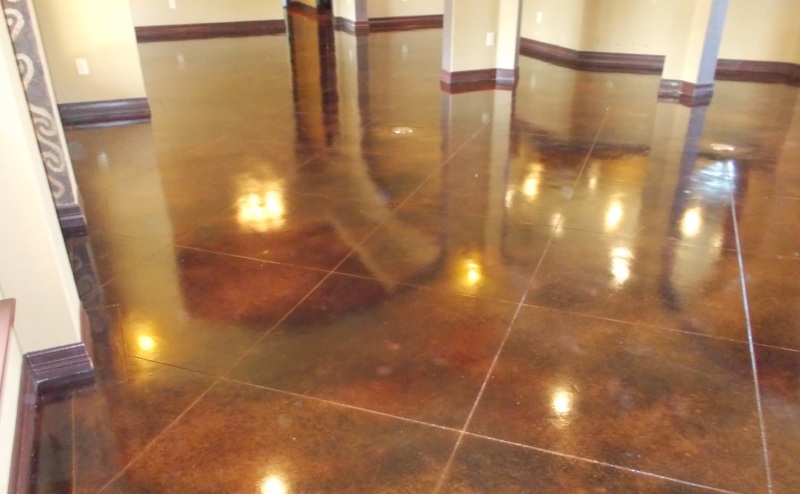 Dennis Wagner, is the CEO of Precision Concrete Staining and Engraving from San Antonio, Texas. A former member of the corporate world, Dennis is an expert in the decorative concrete industry who takes his stains to a whole new depth with phenomenal engraving and scoring techniques.
What is the most difficult part of the staining process and how do you deal with it?
Cleaning. We have found that effective prep makes all the difference in the final look of the job. Our goal is to have the concrete "clean enough to eat off of". To accomplish this takes attention to detail and the correct amount of time. Technique and products are also very important.
What's your favorite technique to use and why?
Multiple Color applications. We don't get the call for this very often, but it's fun to see what you can create.
How did you get involved in the decorative concrete industry?
Quit my corporate job 20 years ago. Decided I wanted to do something that I would enjoy getting up every morning to go do. Saw a video online and was hooked!
What's the coolest (or most unique) project you've ever worked on?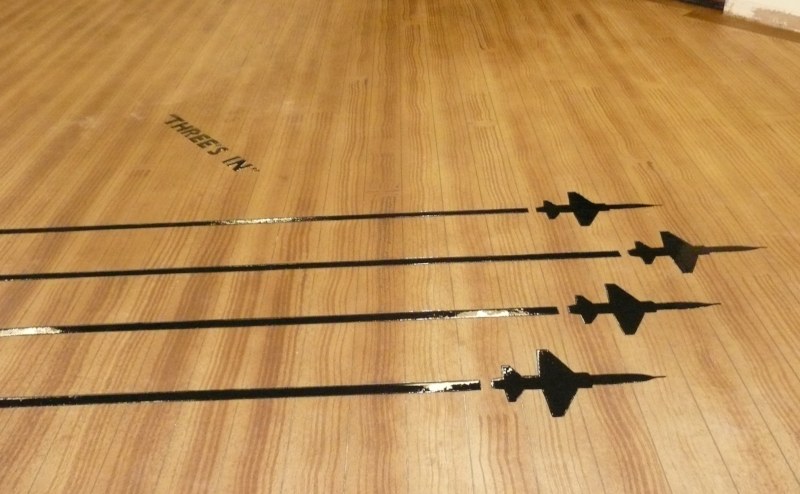 Randolph Air Force Base in San Antonio, TX. We were very blessed to do the flooring in Hangar 12. Hangar 12 housed the Tuskegee Airmen Squadron-- the famous all black pilots from WWII. This building also includes the "Honor Hall" which hosts pictures to honor all the Pilots from the Vietnam War that were captured and held in the "Hanoi Hilton" until the end of the war.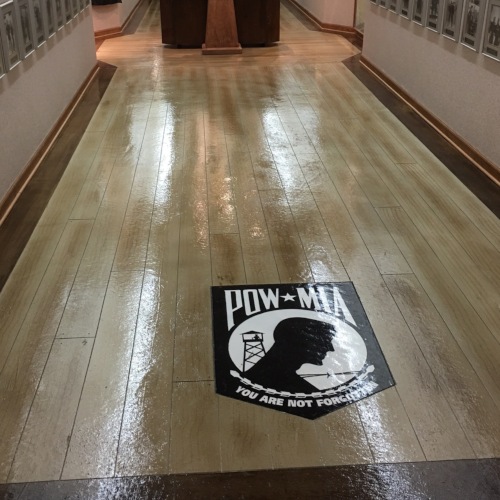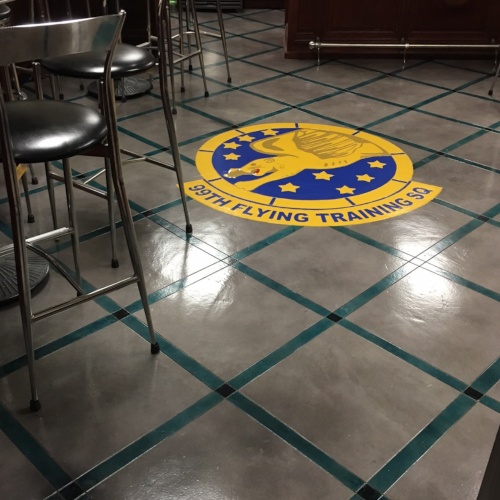 Do you like doing interior or exterior stains more? Why?
Definitely Interior. It's hard to be profitable on exterior porches and patios.
Any advice for those just starting in the decorative concrete industry?
Get training on all aspects of the processes you plan to offer customers. Most suppliers will help you with this. That's why they get paid. If they don't want to support you in this, find another supplier. Remember, you cannot practice on your customers.
Do you have any uncommon maintenance tips?
I don't think this is uncommon, or at least it shouldn't be: CLEAN.
Every piece of equipment, every floor-- everything you do -- should start and end CLEAN! Trust me, your life and your projects will be richer.
If you've repaired bad stain jobs from other contractors, what's a common issue you've had to deal with?
Two Major Issues that we see with failing floor stains:

NOT CLEAN
See #1
Is there anything your clients commonly do post-stain that could damage it in the long run?
Actually, both of the items you mention here. Many of our customers hire cleaning services for their homes. Many of these companies use harsh chemicals such as Bleach and Fabulouso. Two of the worst products for stained concrete floor sealer. We even had one customer use "Endust" to maintain their floor which destroys Acrylic Sealer in less than 1 year.

We offer our customers contact info to a local floor maintenance company for keeping their floors maintained. Yes, they can do it themselves, but it's hard to beat a floor that has been burnished. Burnishing hardens the wax or acrylic providing a longer lasting and more durable floor. Most homeowners do not have this equipment available to them or the knowledge of how to use it. Used incorrectly, major damage can be done.
What's one hesitation that clients have about selecting decorative concrete as their flooring choice? How do you address it?
Many people still see stained concrete as an industrial warehouse finish. Having a showroom has been one of the best investments we have made. If we can get folks to our showroom, we have the opportunity to explain "How Stain Works" and the options that are available to them, including scored patterns and engraved designs. We usually get about 75% of those customers to hire us.