Concrete Decor Expert Q&A: Kyle DeLaughter of DeLaughter Decorative Concrete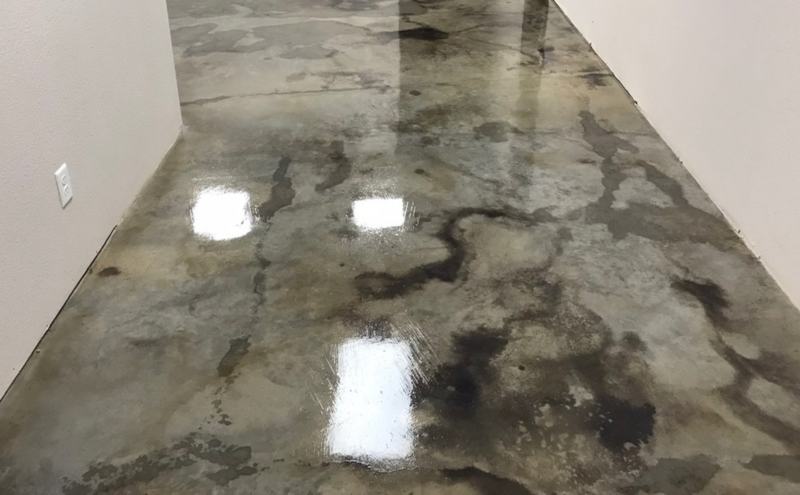 Kyle Delaughter is a DIY dabbler turned expert in the decorative concrete industry and is the CEO & Founder of Delaughter Decorative Concrete from Maud, Texas. If you ever worry that an extensive professional background in concrete staining is required to get expert level results, Kyle is an excellent example to the contrary.
What is the most difficult part of the staining process and how do you deal with it?
The most difficult part of the staining process is trying to guess what the end result will look like and communicating that to the customer, while still trying to realize what it is that they are wanting. Sometimes, the customer is trying to achieve a look that I simply do not feel comfortable that I can create, and at that moment, I must walk away from the opportunity. It's very important that the customer trusts my judgement and allows me to be creative. If I don't feel the love from the customer, or they don't allow me flexibility, I will likely not work for them.
What's your favorite technique to use and why?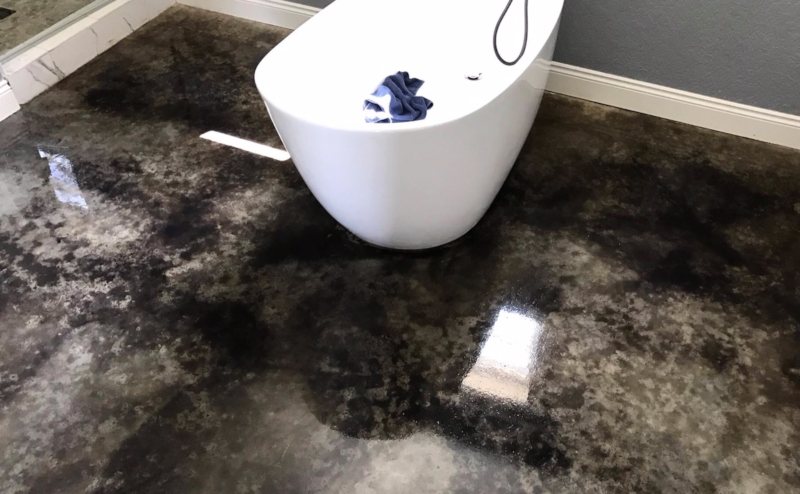 My favorite technique (inside of a home on slick concrete) is what I call a "splatter" technique. It's my trade secret.
How did you get involved in the decorative concrete industry?
I was tired of looking at my boring white driveway at home, so I did research on acid stain and transformed my driveway, patio, and garage. Friends and family saw it, a couple of people hired me, and that's how it all started. I have never advertised.
What's the coolest (or most unique) project you've ever worked on?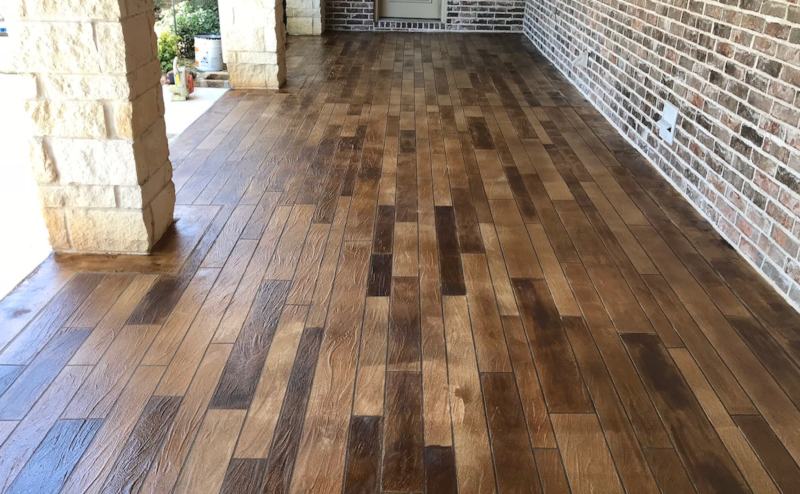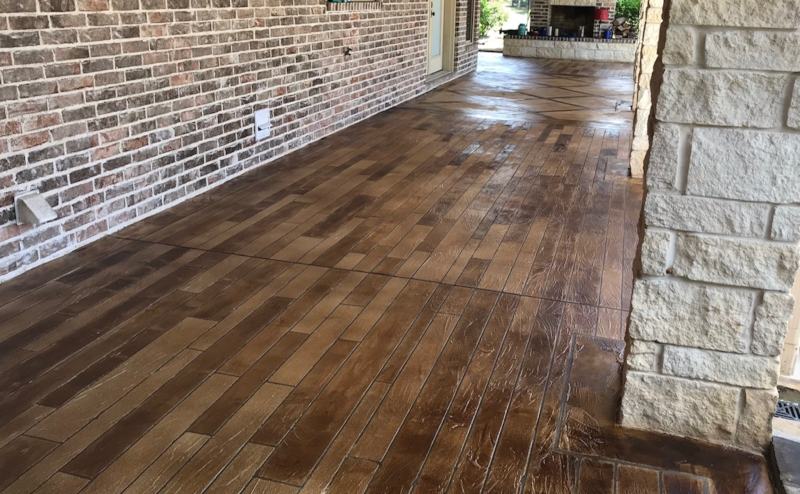 My "wood plank" overlay is very special.
Do you like doing interior or exterior stains more? Why?
Any advice for those just starting in the decorative concrete industry?
There's more to it than you may think. Never allow anyone but yourself to apply the acid stain. Always stain lightly and work your way darker. Never leave the job site and never let your helpers make their own decisions. Don't be afraid to walk away from a job if you get a bad feeling from the customer or don't feel comfortable with the surface. Don't get into this business "for the money". You should get into the business because you enjoy it. If you are desperate for money, you will make bad decisions and take on jobs that you should have turned down in the first place.
Do you have any uncommon maintenance tips?
If a customer can accumulate 7-8 coats of wax throughout the first year, they will have many, many years of zero maintenance.
What's one hesitation that clients have about selecting decorative concrete as their flooring choice? How do you address it?
Prospective clients sometimes see flaking from other jobs that were done incorrectly. I keep it simple - I never talk them into anything they don't feel comfortable with. I'm not desperate for jobs, so I take a very calm approach and answer any and all questions for the customer and let them make the decision whenever they are ready. I sometimes tell some of them that acid staining is not their best option in certain situations.