8 Tips to Brighten Any Dark Basement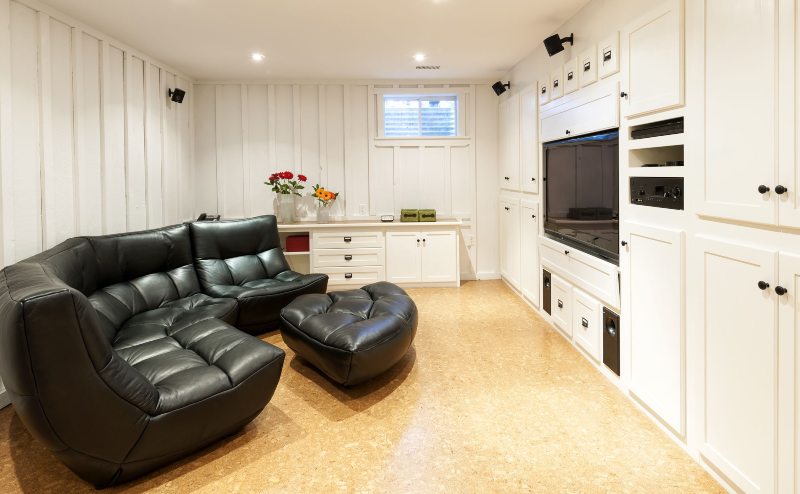 Many basements are dark and lacking in natural light. When you finish a basement, everything might look nice in theory, but bad lighting can ruin your vision. So, how can you brighten up the room?

The obvious answer is to add more lights, but the color of your walls and your choice of flooring can also have an effect. By the end of this post, you will have the necessary know-how to take any dark and gloomy basement and turn it into a bright and vibrant living space!
This one probably seems obvious. Make sure you aren't using dark paint colors, especially in places where the limited natural light in your basement does reach.

Using light colors will allow light to bounce off of the walls instead of being absorbed. Some great colors for dark rooms include:


Yellow
Light Blue
Bright Orange
Pink
White
2. Don't Use Too Many Colors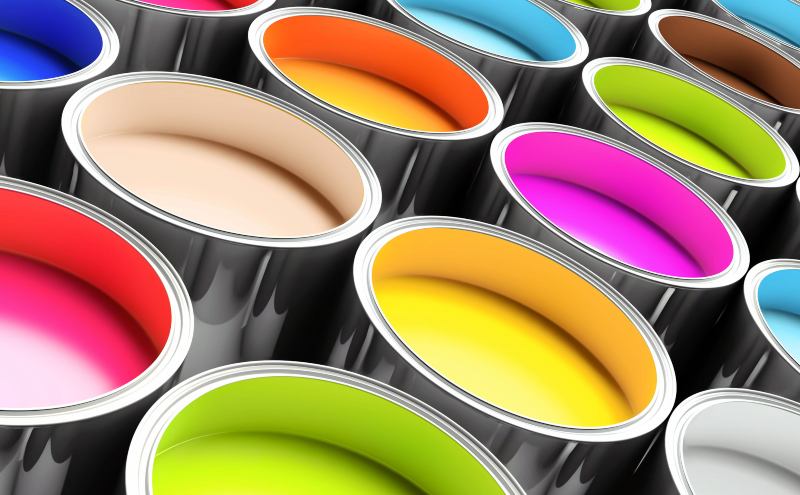 Adding too many different colors to your walls and floors will create visual chaos and make it more difficult for light to travel.

Try to stick to three different colors, and one of those colors should make up 60% of the room. The remaining space can be used for accents and a secondary color.

A professional painting company will be able to help you decide what colors to use, where to put them, and how to use accents to make your basement shine.
3. Add a Glossy Finish to Your Ceiling
High-Gloss paint on your ceiling can help to reflect light back down into the room. Also, in washes easily, so you may want to consider using this for the whole room.

In addition, it is resistant to moisture, which is a common problem in basements. However, if your basement is having problems with excessive moisture or flooding, you should contact a local basement contractor to get the problem fixed.
4. Choose a Light Flooring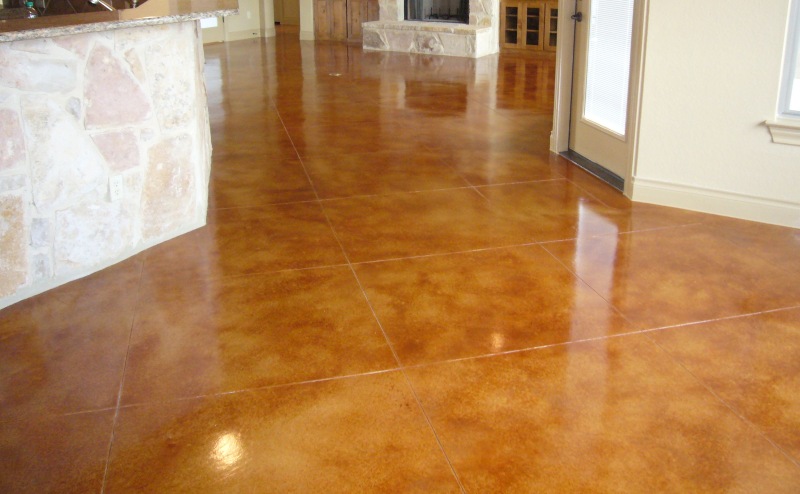 Unfortunately, one of the best options for light flooring is wood flooring, but wood flooring can be ruined by moisture. However, there are a few other options that reflect light, including tile, luxury vinyl, cork, and concrete.

If you choose concrete, you can use an acid stain to give it a vibrant look that almost looks like marble. You can choose from a variety of colors to make regular concrete match whatever color scheme you've chosen for your basement.

Then you can add light throw rugs to add even more color to the room and give your cat or dog a place to lay down while you work, play, or entertain.
Adding a large mirror across from a window can reflect the light back into the room. Make sure the mirror is placed in the spot that gets the most light in the basement to get the best effect. Having a row of small mirrors along a staircase can help to brighten up the entry to the basement as well.
6. Move Anything That Blocks Your Windows
Obviously, you shouldn't have anything in the basement blocking the windows. But there could be things outside keeping light from getting in.

If plants or trees are blocking your windows, you're likely not up to code anyway. Move them somewhere else or get rid of them.

If there is anything else outside blocking your windows, including air conditioning units and sheds, consider moving them as well. It's important for the window to be accessible if someone needs to escape during an emergency, and it will also let in natural light.
7. Keep Your Windows Clean
If your windows are covered in dirt and grime, they're not going to let in much light. Give them a spritz of window cleaner every so often to make sure they stay clear.

Make sure you clean the outside and inside. Outside dirt is obviously an issue, but smudges and dust from a basement can get messy as well.
8. Strategically Place Your Lights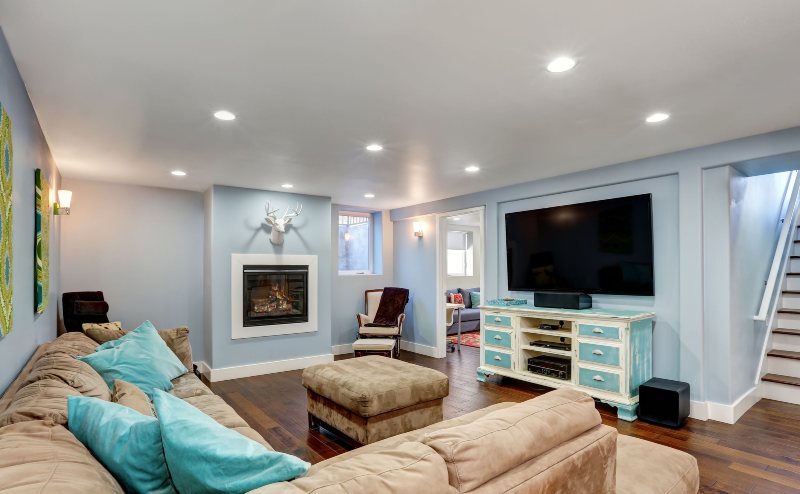 Use everything you've done so far to supplement natural light with artificial lights. Place your lights near the light paint on your walls or the large mirror. Hang lights from your glossy ceiling to reflect light back down. When the light reflects back down, it will bounce back off your acid stained concrete floors, especially if they are also glossy.
You aren't likely to get it perfect on the first try. Make sure to try non-permanent solutions to test out your ideas first. If you've tried all the non-permanent solutions and are still looking for more light, then give the permanent solutions a shot.

You can always try shining light at the ceiling or painting one section of a wall to test things out. Every home is different, so it's important to do your research and figure out what's best for your home.
Author: Jennifer Bell
is a freelance writer, blogger, dog-enthusiast and avid beach goer operating out of Southern New Jersey