FAQ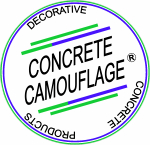 Q: When will my credit card be charged?
A:
Our E-Commerce system charges your account at the same time the order is processed. *If products are in stock, we guarantee shipping within 1-2 business days.
Q:
I do not have a credit card or debit card. Can I send a personal check or Money Order?
A:

You can select the PayPal option during checkout to use an echeck from your checking account.
Q:
Why do I need to provide my email address?
A:
The email address is only meant to provide a fast, & efficient service in updating our customers about their order. Such updates include: Purchase receipt, shipping tracking information, out of stock item, and so forth.
We DO NOT spam, share, or sell our customer's information.
Q:
I placed an order, did you receive it?
A:
ConcreteCamouflage.com has a system in place to immediately notify our customers that we have received your order. This notification is sent to you via email shortly after you have completed your purchase. If you do not receive this email, and have waited a reasonable amount of time, please contact us so that we can confirm you order.
Q:
How can I change/update my order?
A:
U.S. and Canada Customers can call us at 800 650 1157 to change/update your order. Order changes/updates must be performed no later than 11:00 AM(CST) on same day purchased and/or the next business day if purchased after 3:00 PM(CST). Keep in mind that if your order has already shipped, we cannot make any changes.
Q:
Can I track my order online?
A:
Yes. Once the shipment is sent, you should receive a second email from "FedEx" containing a tracking number and a link for you to track your order online through FedEx.com
, or you can call us and we will be happy to do it for you. Note: FedEx emails sometimes goes into spam, so be sure and check there also.
Q:
Does ConcreteCamouflage.c
om provide technical support?
For specific product sds, data and information, see our
PDF files
.
Q: Are Concrete Camouflage Products "Green"
?
A:
Yes. That's why our logo has always been green and blue.
As a matter of fact, Concrete Camouflage artist grade stains and companion products were used in one of the more prominent Green Home Projects to date, The Nutter Green Home Project, completed by a University of Ohio Professor.
Along with being a green installation, Concrete Camouflage helps to keep your home green after the installation as well, with minimum maintenance and easier cleaning which requires much less water and soaps, no buffing machines, and absolutely no vacuum cleaners.

Also, we use as much recycled and recyclable materials as possible in our packaging and shipping.

Q:
What if I have a question that isn't listed here?
A:
Visit our
Customer Service Department
, and fill out the Customer Support Form. We will do our best to reply back ASAP. Or You can call our toll free number 800 650 1157 Mon - Fri 9am to 3pm. C.S.T., we will be happy to help you in anyway we can.
---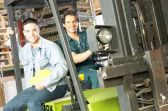 Q: What Shipping methods does Concrete Camouflage offer?
A:
ConcreteCamouflage.com offers "Ground" Shipping. Concrete Camouflage utilizes a wide variety of shipping, trucking, and courier companies. Most orders are received by customers within a few business days or so, after placing the order.
Q: How much is Shipping and Handling?
A:

We charge a Flat Rate of $10.00 on all orders. FedEx ground, lower 48 U.S. States.

Q: How long does Concrete Camouflage take to ship my order and how long will shipping take?
A:

*If products are in stock, we guarantee shipping within 2 business days for U.S. Customers, though most orders typically ship next business day. (Mon - Fri, weekends and all holidays excluded.)
Estimated Shipping Times:
(Business Days)
Missouri and Surrounding States ( 1 - 2 Days )
Eastern and Western Seaboards ( 3 - 4 Days )
States in Between ( 2 - 3 Days )
Note:

Though all items are usually in stock, unexpected demand flux, shipping delays, holidays, bad weather, etc., can occasionally cause orders to take slightly longer than expected, to arrive. So when possible, you should give yourself a few extra days when ordering.
Orders with back ordered or out of stock items will ship as soon as they become available.
Q: I'm in a hurry, Can I get Expedited or Overnight Shipping?
A

: Due to the nature of our products, we cannot put them in the air, they must go ground. We do endeavor to get all orders out as quickly as we can.
Q: Can I check the status of my order online?
A:

Because we ship our customers orders so quickly, checking order status is generally not necessary. We will email you a receipt when your order is placed and then FedEx will email you with your tracking number when we ship it. However, you are always welcome to email or call us.
---
Sales and Use Tax
We do not collect sales or use taxes in any state other than Missouri

.
We are not required to collect and we do not collect sales or use tax in states or US territories other than those in which we have a physical presence. For states imposing sales or use taxes, your purchase is subject to your states tax unless it is specifically exempted from your states tax. Purchasing over the Internet or by other remote means does not automatically exempt you from your states taxes. Many states require purchasers to file a sales/use tax return at the end of the year reporting all of the taxable purchases that were not taxed, and to pay tax on those purchases, and many include purchases made over the internet and/or out of state, as well. Details on filing these returns may be found at the websites of your states taxing authority. The states below require us to make the above and following statements to you.
Important:

Sales Tax Information for Colorado, Kentucky, Louisiana, Oklahoma, Pennsylvania, Rhode Island, South Dakota, Tennessee, Vermont and Washington Customers
Oklahoma: The State of Oklahoma requires Oklahoma purchasers to report all purchases that were not taxed and pay tax on those purchases. The tax may be reported and paid on the Oklahoma individual income tax return [Form 511] or by filing a consumer use tax return [Form 21-1]. The referenced forms and corresponding instructions are available on the Oklahoma Tax Commission website, www.ok.gov/tax.
Colorado: The State of Colorado requires Colorado purchasers to (A) file a sales or use tax return reporting all purchases that are taxable in Colorado and for which no tax was collected by us and (B) pay tax on those purchases.
Kentucky

: The Commonwealth of Kentucky requires Kentucky purchasers to report all purchases of tangible personal property or digital property that are not taxed by us and pay use tax on those purchases unless exempt under Kentucky law. The tax may be reported and paid on the Kentucky individual income tax return or by filing a consumer use tax return with the Kentucky Department of Revenue. These forms and corresponding instructions may be found on the Kentucky Department of Revenue's Internet website.
Louisiana:

Louisiana law requires that use tax liability be paid annually on the Louisiana individual income tax return, or through other means as may be required by administrative rule by the secretary in accordance with the Administrative Procedure Act.
Pennsylvania:

Pennsylvania sales or use tax may be due in connection with the purchase and delivery of tangible personal property to Pennsylvania individuals and businesses. Pennsylvania requires purchasers to file a use tax return if tax is due in connection with their purchases delivered to the state. Therefore, you may be required to remit use tax directly to the Commonwealth on your purchase if the items are subject to Pennsylvania sales tax. Please visit www.revenue.pa.gov to learn more about your use tax obligations under Pennsylvania law. This notice is required pursuant to the provisions of the Pennsylvania Tax Reform Code of 1971. 72 P.S. § 7213.2.
Rhode Island:

Pursuant to Rhode Island General Laws §§ 44-18-18 and 44-18-20, sales or use tax is due on taxable purchases made from us. If tax was not paid at the time of purchase, the State of Rhode Island requires all customers who use, store, or otherwise consume taxable goods or services in Rhode Island to file a signed use tax return, Form T-205. This form is available on the Rhode Island Division of Taxation's website (www.tax.ri.gov).
Form T-205 is due on or before the 20th day of each month following the month in which purchases are made, and must be accompanied by a remittance for the amount due. Checks and money orders should be made payable to the Tax Administrator.
Please contact the Rhode Island Division of Taxation at (401) 574-8955 or tax.excise@tax.ri.gov with any questions. (August 2017 Notice 2017-05)
South Dakota: The state requires each South Dakota purchaser to report any purchase that was not taxed and pay tax on the purchase. The tax may be reported and paid on the South Dakota use tax form. The use tax form and corresponding instructions are available on the South Dakota Department of Revenue website.

The notice provided above as per South Dakota law (SB 146) enacted in April 2011.
Tennessee: Purchases shipped to Tennessee may be subject to Tennessee Use Tax (T.C.A. § 67-6-210) unless an exemption exists under Tennessee law. Payments of applicable Tennessee use tax may be made through the Tennessee Department of Revenue's Website.
Vermont: Vermont law requires us to notify you that sales or use tax is due on nonexempt purchases made from our company, and the State of Vermont requires a Vermont purchaser to pay the tax due on his or her tax return.

Above notice provided as per Vermont law (H 436) enacted in May 2011.
Washington: Sales or use tax is due on certain purchases delivered or sourced to Washington. When sales tax is not paid at the time of purchase, Washington law requires Washington purchasers to review untaxed purchases and, if any tax is owed, file a Washington use tax return and pay any tax due. Visit dor.wa.gov/consumerusetax for more information. This message is required under the Revised Code of Washington 82.13.020(2)(a)(i).
---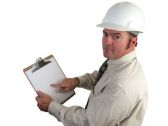 Q: What is your returns and cancellation policy?

A: You may choose to return any products, for any reason, within 45 days from the date of purchase, so long as they are in their original unopened containers. (Certain conditions apply)
See the Full Return Policy here



---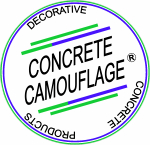 Q: Who, Why Where, and What is Concrete Camouflage?

A: Good question. Concrete Camouflage is a coming together of many talents to achieve a simple yet complex two fold goal. 1. To research, develop, produce, price, and distribute high quality products that are a genuine value to the consumer. 2. To facilitate the first goal in a virtuous fashion. Offering "before" and "after the sale" customer service, while being a business founded in honor. Such as was found in the days - of doing business on a handshake, holding the door and your tongue for a passing lady, removing your hat before sitting down to eat, and when being considerate to those around you was still in style.
Concrete Camouflage was originally conceived of, later named, and brought into the mainstream, by the wife of a prominent decorative concrete contractor located in Texas. She had tried to persuade her husband to add concrete staining to the companies list of offered services. Reluctantly, though always happy to be the knight in shining armor, he accepted his wife's invitation to stain a concrete job, which she herself had bid and won. The two of them accomplished the job themselves, leaving the companies crews and staff out of this particular project. Finally convinced, excited about concrete stain, and going forth with full steam, it wasn't long before disappointment set in with the available concrete stains.
So they began to research, experiment, and finally to create their own concrete stains. Soon chemists, manufacturing firms, chemical companies, and anyone who sought to obtain the same high level of quality began to play a part in the creation of what is now the Concrete Camouflage product line, after over a decade of work and development, thanks to many, but none more than one brilliantly inspired, persistent, and patient women.
Concrete Camouflage is a Registered Trademark brand that is owned by The Camouflaged Concrete Corp. which is a Texas corporation. It's main office is located in Texas with a satellite office in Missouri, though it was originally created and founded in Texas near the Dallas Metroplex. Concrete Camouflage also has several manufacturing facilities at secure undisclosed locations across the United States.
Concrete Camouflage is dedicated to ongoing research and development as well as the continual offering of information to anyone who needs it, so everyone can achieve the best results possible when using concrete stain.


---
More Questions? Contact us Customer Service Department