Holiday Schedule 2019
OFFICE SCHEDULE: Closed 12/21/2019 - 1/2/2020

Our Offices and Phones will Close 3:00 PM C.S.T., Dec. 20th, until 9:00 AM C.S.T., Jan. 2nd.
SHIPPING SCHEDULE: Closed 12/23/2018 - 1/2/2020

The last shipping day is Dec. 23rd. Orders made online by 10:00 AM C.S.T., Dec. 23rd, will be Shipped. Orders placed after that time will be shipped once we return, Jan. 2nd.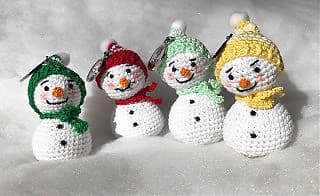 Our Collectible Handmade Ornaments Are Back!

One Free with Every Order, starting Nov. 26th thru Dec. 23rd.
(While Supplies Last)